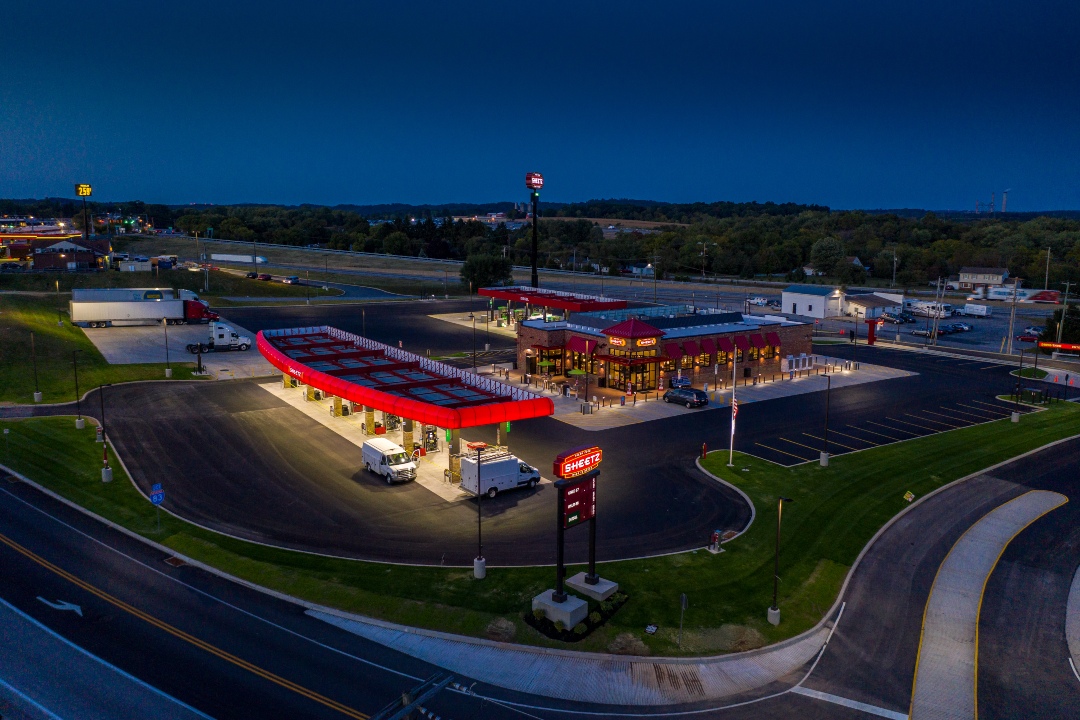 Sheetz, Inc., Strinestown, PA
Grocery & Convenience Stores
The latest Sheetz project we completed is in Strinestown, off I-83 at the intersection of Cloverleaf Rd. and the Susquehanna Trail.
The 6,000 sq. ft. store opened in the fall of 2020, and includes a drive thru, a canopy with 12 fueling positions, and a separate truck diesel facility with five fueling positions.
For our role in this project, we coordinated with municipal, state, and federal agencies to ensure that all necessary permits were obtained. Our designs have routinely included stormwater conveyance systems along with erosion and sedimentation control measures. In addition, we have designed aesthetically-pleasing, easily accessible stores and parking lots.
First Capital Engineering has served as the civil engineer for many Sheetz locations throughout the Mid-Atlantic region. Our services have included land development, land surveying, landscape architecture, and civil engineering for new construction and store renovations.
Contact Us
Want to know more about this project? Have a question for us? Call 717-845-3227 or contact us and we'll get in touch with you.